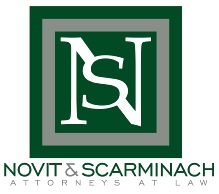 "Serving the Lowcountry Community Since 1967"


This website is intended for use in South Carolina, only; although our attorneys are also licensed in New York, Tennessee, and Ohio. No portion of this material should be construed as legal, accounting or financial advice. It is merely intended as general educational information and does not necessarily represent the planning that should be implemented in your particular situation.
Since 1992, Robert Deeb has practiced law on Hilton Head Island with his primary focus in real estate. He is an experienced professional in residential and commercial real estate transactions, including purchase, sale and loan closings, commercial and residential property development, zoning and regulatory compliance, and property owner/condominium association representation. He also forms corporations and limited liability companies to address clients' business, liability and tax concerns.
Mr. Deeb was raised in Cocoa Beach, Florida, graduating from Stetson University with majors in Business and English. He then attended the State University of New York at Stony Brook, where he earned a Master's Degree in English Literature. Mr. Deeb received his Juris Doctorate degree from the University of South Carolina School of Law. During law school, he was an editor with the South Carolina Law Review, President of the South Carolina Environmental Law Society, co-founder of the South Carolina Environmental Law Journal (now the Southeastern Environmental Law Journal), received The American Juris Prudence Award for Property II, and the Law Student Pro Bono Award.
After law school, Mr. Deeb settled on Hilton Head Island where he lives with his son Dylan. He is a member of the South Carolina, Hilton Head Island, and American Bar Associations. He was President of the Hilton Head Humane Association for seven years, and he continues to be legal counsel for that nonprofit corporation. Mr. Deeb also serves on the Board of Directors of the Sarcoma Awareness Foundation, Inc., and Mission Vision, Inc., both charitable organizations.
Practice Areas:
Admitted:
Education:
University of South Carolina J.D.

State University of New York, M.A. 1991

Stetson University, B.A., 1982
Member:
Real Estate Attorney
Associate

(843) 785-5850 x3013
(843) 785-2090 (FAX)
52 New Orleans Road
Jade Building Suite 400
Hilton Head Island, SC 29928
Mailing Address:
Novit & Scarminach, P.A.
P.O. Drawer 14
Hilton Head Island, SC 29938